Melbourne Luggage Storage
Travel easier
with luggage storage that comes to you

Visiting Melbourne?
Luggage while travelling is a hassle
Our job is to make
your day easier

We collect, store & deliver your bags, making you hands-free to Do Whatcha Wanna Do!
"I cannot recommend this service enough.You can pay to lug your suitcases around to one of the other luggage storage places OR you can pay (a very reasonable price) to have your luggage conveniently picked up and returned to you when you need it, on your terms. Chris could not have been more helpful and, like I said, I cannot recommend this service enough. The hundreds of 5 star google reviews do not lie. Thanks so much for making our travels so much easier."
Amazing Service! What a great concept, and SO WELL executed. Was a little dubious about how well this would work and I hate messing around waiting for people etc. The guys were very flexible, communicative, friendly and professional. We couldn't fault the service, or the way it was provided 10 out of 10 guys Wonderful!
A great service. Pick up of bags at the hotel and then drop off at the airport terminals was super convenient and hassle free. A stress free way to get bags to the airport and spend the day around Melbourne!
Melbourne Luggage Storage
We carry bags, so you don't have to
Numbers increasing daily - correct 1/2/2023
No need to join or download an app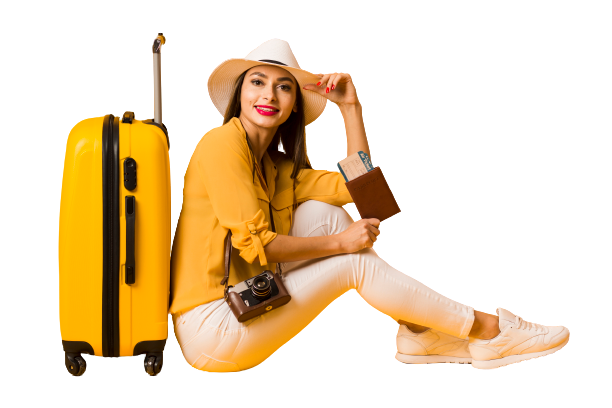 carrying your bags ruins your selfies
enjoy the memories Hands-free
We are like a locker on wheels.
Lockers can't be booked, are sometimes all taken, often broken, don't offer you insurance and worst of all, you have to find them, and then drag your bags to them.
BagBoyz® Luggage Storage Services in Melbourne offers you an option that overcomes all of this.
Simply book your collection time and we will come to you.
Best of all, you don't need to go back to the locker and get your bags.
Go the easy way and use BagBoyz® Melbourne Luggage Storage.
Our storage is located between the city and the airport.
We provide a mobile service that comes to you and then delivers your bags back to you, wherever & whenever you need them.
We want you to have a completely stress-free day.
A day where your plans are not restricted to carrying bags, retrieving bags or what you end up doing with your time.
We are travellers too and we promise, you will have more fun with your time, including the extra time gained by not getting to the locker, if BagBoyz® Melbourne Luggage Storage are storing your bags.
The cheapest option is carrying your bags around with you.
Second to that, is buying a bike lock and tying them to a pole.
We look at value as a combination of dollars and ease.
This is your holiday, no doubt well deserved.
So if you are looking for the easiest solution that will allow you to do more with your day and cause the least amount of stress, BagBoyz® Melbourne Suitcase Storage is for you.
It's a holiday. Give yourself what you deserve.
The Easy Solution to Melbourne Luggage Storage
| | | | | |
| --- | --- | --- | --- | --- |
| | | | | Everywhere - We come to you! |
| | | | | |
| | | | | |
| | | | | Southern Cross Station - can fill up fast |
| | | | | Flinders Street Station - need to use a Myki to access |
| | | | | Varies - could be upstairs or far away, you don't know until after you book |
| Be My Guest BNB Concierge | | | | |
Sometimes all you need is a locker, if that is the case, try Southern Cross Train Station lockers. If they are full or broken, give us a try.
At BagBoyz® Melbourne Luggage Storage, we know you are the kind of traveller who wants to make the most of the day.
In order to do that, you need the freedom of your hands.
The problem is your luggage, which makes you feel restricted.
We believe holidays should be easy, relaxing & fun.
When we travel, we like to find the easiest way, that's why we come to you, so you have the easiest option for your bags.
So if you need to store your bags in Melbourne, you're at the right place – BagBoyz® Luggage Storage Services in Melbourne.
Here's how it works: Click. Book. Enjoy.
So Book Now. Stop the frustration, start doing more and enjoy the day. As holidays are meant to be.
BagBoyz® Melbourne Luggage Storage makes like work of your bags.
Melbourne Luggage Storage
Early Checkout
Don't just wait around. Make the most of your last day. Get coffee, go to the NGV, take your time.
Late Check-In
You're probably tired. Make the most of your first day. Eat food, go shopping, get off the footpath.
Interstate Trips
Avoid Checked luggage fees, they add up fast. Just take your wallet, backpack & camera.
Switching Hotels
Times don't match for checkout and check-in.
Take the kids to the aquarium.
Switching Hotels
Times don't match for checkout and check-in. Take the kids to the aquarium.
Road Trips
You won't need your big bags. Get a convertible, grab your wallet & take your camera.
Finding a locker
Other Luggage Storage involves getting there first & you have to return to collect it.
Where Can I Store My Luggage in Melbourne
Luggage Storage Services in Melbourne
Luggage Storage Solution for staying in Melbourne
Melbourne luggage storage
Do you need convenient Luggage Storage services in Melbourne?
Are you planning a visit to cosmopolitan Melbourne, Australia?
Dragging your heavy luggage around can quickly become a burden and take away from your enjoyment.
That's where we come to the rescue with our convenient luggage storage options in Melbourne.
Whether you're a tourist, business traveller or local looking for temporary storage, we are the easiest solution.
Here's why BagBoyz® luggage storage services in Melbourne is the perfect choice.
Searching for Melbourne Luggage Storage is no more because we come to you.
We then return them back to you, wherever you are & whenever you need them, which means you have found the easiest solution to the bag drag while travelling.
A more practical solution to storage lockers.
More certainty compared to a luggage storage app that will send you to some random location, where you are dictated by variable operating hours.
Best of all, you don't need to drag your bag to that location or return back there before you head to your next destination, therefore you are truly Hands-Free.
Our storage facilities are everywhere in Melbourne as we come to you making us an incredibly convenient service.
You won't have to venture far from where you are as we collect or deliver your bags outside of the accommodation.
We are perfect for Luggage Storage in the city and suburbs.
We want to give you peace of mind.
Bag storage with us is in our secure facility or riding shotgun in our vans.
Your bags are not stored out the back of some shop or an unmonitored locker.
You can trust that your belongings will be safe with us.
We offer flexible storage options to cater to your needs. Whether you need to store your luggage for a few hours, a day, or longer, we can do that.
We collect, store & deliver your luggage – Anytime. Anywhere.
So we work around your schedule.
BagBoyz® Melbourne Luggage Storage are locals.
During your store, if you need some advice on how to get somewhere, how to use the Myki or where you should venture for a bite, feel free to call us, we are only happy to help.
We may not have all the answers, but we are a good place to start.
"Where can you store your bags in Elizabeth Street"?
We are 5 star. We work hard to get our ratings and we want to keep it that way. Travellers love us, because we make their day easier for them.
We are the Melbourne luggage storage experts.
Luggage Storage At Crown Casino
We go to all parts of the city, including the hotels at Crown.
We don't actually drive into the lobby, but we will meet you nearby or at your accommodation before you head there.
You can then get to the Casino any way you like and just walk in. Best of all, when your fun has finished, we will meet you at the airport with your bags.
Melbourne Hotel Luggage Storage
We provide a solution for luggage storage in Melbourne. We provide Fed Square Luggage Storage.
Whether you are at a hotel, an Airbnb or  staying at short term accomodation, we can look after your bags between airport and accomodation. Have fun bag-free.
Nothing beats holidays and nothing beats doing it with ease. After checkout, why not get us to look after your bags?
First of all, we'll pick up your bags, then store them securely and finally return them back to you when and where you need them.  Airports, Southern Cross Station, hotels, Airbnb, Station Pier and more.
Luggage Storage Spencer Street
If you are staying near Spencer Street, you are covered.
We are often collecting bags from there.
Best of all, we come to you at any time of the day, so you don't have to look for a place to store your bags that may or may not be open.
Booking your Melbourne luggage storage with us is quick and easy.
Simply click here to reserve your storage space in advance.
We will meet you at the times you have selected.
So, why struggle with heavy bags when you can explore Melbourne freely?
Take advantage of our reliable and convenient luggage storage services and make the most of your time in Melbourne.
Book your storage space today and enjoy a stress-free travel experience like never before.
With the convenience of luggage storage in Melbourne, you can make the most of your visit to the city & suburbs.
Explore the art galleries, stroll along the river, indulge in delicious treats at local cafés and immerse yourself in the vibrant atmosphere, all while unburdened by heavy bags.
Enjoy the food & shopping hands-free. We'll pick up your bags and return them back to you when you're done, Airport, Southern Cross, Hotel – Anywhere & Anytime.
We have storage facilities conveniently located throughout Melbourne, ensuring easy access from popular tourist spots, transportation hubs, and major attractions. 
Whether you're exploring the CBD, wandering through the laneways, or visiting iconic landmarks like Federation Square or the Royal Botanic Gardens, you'll find a storage facility nearby, because we come to you.
Melbourne is famous for its hidden laneways adorned with colourful street art, boutique shops and cozy cafes.
Wander through Hosier Lane, AC/DC Lane and Degraves Street to soak up the unique atmosphere and discover local treasures.
Queen Vic or Vic Market, however you want to say it, the market is bustling with energy.
One of the largest open-air markets in the Southern Hemisphere, the Vic Market is home to Aboriginal Art that is made in Chine and sold by Indians – can you get any more multicultural?
Sample local produce, browse through unique handicrafts, and indulge in delicious street food.
Top picks for us are the hot jam doughnuts, perfect for a winters day and the Bratwurst Shop & Co where you can find an array of cooked European sausages served a crusty roll.
We don't like bags, we like food too.
The Vic Market is easy to get to. Catch a tram along Elizabeth Street or William Street.
Immerse yourself in the Arts.
Melbourne is renowned for its thriving arts scene.
Visit the National Gallery of Victoria (NGV) to admire its impressive collection, explore the street art in the laneways or in Fitzroy, or catch a performance at one of the city's many theatres.
Hot Tip: Get a drink at Young and Jackson's Hotel (opposite Flinders Street Station), head up stairs and have a look at Chloe. It may not be your thing, but it is a Melbourne thing – apparently.
Head to the south side of the Yarra and take a stroll along Southbank Promenade.
Perfect for a scenic walk along the Yarra River, but not ideal for dragging your bags along, so make sure you secure your booking with BagBoyz® Melbourne Luggage Storage.
Marvel at the skyline, dine at riverside restaurants or catch a show at the renowned Arts Centre Melbourne.
There is a Sunday Market along the promenade underneath Princes Bridge.
Known as "The Tan" the Royal Botanic Gardens is great to escape the hustle and bustle of the city and unwind in a peaceful oasis.
Explore the beautifully landscaped gardens, visit the stunning glasshouse or enjoy a picnic surrounded by nature.
Summer nights host the Moonlight Cinema where you can pull up some grass and watch a movie.
Take the Aerogard though.
We're a little crazy for sport in this town.
Melbourne is known as the sporting capital of Australia. Catch a cricket match at the iconic Melbourne Cricket Ground (MCG), watch a tennis tournament during the Australian Open or attend an Australian Rules Football (AFL) match.
If motor sport is your thing, we have the Australian Grand Prix at Albert Park and the Moto GP at Phillip Island.
Looking for some water sports – checkout the Moomba Masters hosted right in the city on the Yarra River.
Store your bags with BagBoyz® Melbourne Luggage Storage and indulge in the culinary delights.
Melbourne is a food lover's paradise.
Explore the diverse culinary scene, from international cuisine to trendy brunch spots.
Don't miss the chance to try the famous Melbourne coffee culture and indulge in delectable local specialties.
There are also 50,000 (approx.) 7-11's in a 1km block, where you can grab a coffee for $1.50 (use the App), a Krispy Kreme doughnut, some sushi or a Slurpee.
Melbourne comes alive after dark with its vibrant nightlife.
Explore the hidden bars and rooftop venues, enjoy live music performances or indulge in a comedy show at one of the city's comedy clubs.
If you are around in March – April, you can experience the International Comedy Festival, where the world's best comics and some local ones will have you giggling your socks off.
Melbourne's iconic trams are an excellent way to explore the city.
Melbourne has heaps of trams that take you to all different locations.
The CBD & Docklands are in the free tram zone, but you will need a ticket for the rest.
Top up that Myki and get ding-dinging.
Note – city trams get quite packed. BagBoyz® Melbourne Luggage Storage solves the issue of trying to get on with your suitcases.
Located in St Kilda, overlooking the bay, Luna Park should not be missed.
An iconic amusement park with vintage rides and carnival games.
Just hop on the 96 tram towards St Kilda.
Home to the world's oldest continually operating roller coaster – The Scenic Railway.
It's not quite punching the adrenalin of a Six Flags, but it is a great day or night out and is perfect for the kids.
Store your bags pre check in or post Check Out
Are you around Melbourne?
Where can you store your bags before you check in to your Airbnb or short-term accommodation? What do you do with your bags after you check-out while waiting for your flight?
We hear this a lot.
The hotels have a lobby. Short-term properties have a footpath.
BagBoyz® Luggage Storage services in Melbourne are the only service that looks after your luggage before Airbnb check-in and/or after Airbnb check-out.
A reliable, safe, and secure service, meaning you can rest assured. So get out there and make the most of the day – hands-free.
We pick up and drop off your bags wherever and whenever you need them.
Melbourne Airport, Avalon Airport, Station Pier, Southern Cross Station. Anywhere in Melbourne CBD and the suburbs.
BagBoyz® luggage storage services in Melbourne also provide long-term luggage storage. If you are visiting Australia and want to leave Melbourne for a while and enjoy what the rest of the country has to offer. 
You can travel light and just take a backpack. 
We can look after the big bags.
no need to search for Melbourne luggage storage near me
Don't spend your time looking for somewhere to store on Gumtree. Melbourne we are the solution to the hassle of luggage when travelling.
Enjoy the benefits of an Airbnb or short term accomodation and make the most of the time before or after the time you occupy the property.
Go out for a coffee, take a selfie or three, explore Melbourne's rooftop bars, pop into an art gallery.
You name it. It all becomes easier when we are looking after your bags, because when we have your bags, you are hands free to do as you wish.
Don't just take our word for it.
Check out our reviews. We are 5 star.
Firstly, we are reliable, local and direct.
Stop looking on Google. Play the day away by being hands-free.
Secondly, you will love it and if you have kids with you they will love it more.
Thirdly, forget the packed trams and footpaths, trying to manoeuvre your way through. 
Melbourne was made to be enjoyed. Enjoy her.
So if you are looking for luggage storage services in Melbourne at an Airbnb there generally isn't any, but now you have the solution.
You'll love every piece of Victoria, so why not use BagBoyz® Suitcase Storage Melbourne to look after the big bags and take a day trip.
Grab a convertible.
There's the Great Ocean Road where you can embark on an unforgettable road trip. 
Just a few hours from Melbourne.
Marvel at the stunning coastal scenery. 
Visit the Twelve Apostles rock formations and soak in the breathtaking views.
If you are from overseas, remember to keep to the left.
Set off to the island, located in Western Port Bay.
Here you can find the Fairy Penguins, stroll the beaches, catch some waves or just relax in the town centre of Cowes.
There are Adventure parks for the kids and even a chocolate factory.
For the motorheads, Phillip Island is home to the MotoGP. In our opinion the best race on the calendar. A fats sweeping circuit overlooking the coastline.
If you are a tourist and not a strong swimmer, you can swim at the front beach in Cowes. It's a little tamer.
Go for a road trip or hop on a train and head to the north-west of Melbourne.
At just over an hour from the city these two towns show Victoria from a year gone by.
Developed with the spoils of the gold rush in the 1850's here you will find some remarkable architecture.
Ballarat is home to Kryal Castle and Sovereign Hill and Bendigo has a talking tram.
You can even take a detour and head to Hepburn, Daylesford or Castlemaine.
Melbourne is quite often ranked the Word's Most Liveable city and in-fact it has always made the top three in the EIU Global Liveability Index.
The atmosphere of Melbourne's City Centre & inner suburbs thrives on its creative & diverse community. It consists of concentrated fashion, dining & coffee precincts.
The city's interlocking laneways and shopping strips offer bespoke boutiques, hidden cafes and leading restaurants. The larger modern department stores, such as Myer & David Jones are familiar to those used to Bloomingdale's, Macy's, Harrods or Daimaru.
Melbourne's city pulsates with a dynamic and cutting-edge arts and culture scene, no matter what time of year.
Store your bags with BagBoyz® Melbourne Luggage Storage and really make the most of your shopping – who knows, you'll probably end up with more bags.
If you're looking for festivals, there are plenty.
Including the Melbourne International Comedy Festival, the Melbourne International Film Festival, the Melbourne Food and Wine Festival, Moomba, White Night Festival & the St Kilda Festival which are draw-cards to international & local talent.
It has to be easier to have a sip after you have stored your bags with BagBoyz® Melbourne Luggage Storage.
Sport - We know we mentioned it, but we love it
The "Sporting Capital of the World".
Melbourne an Olympic & Commonwealth Games city hosts spectacular sporting events throughout the year.
Grand Slam Tennis at The Australian Open
The Australian Formula 1 Grand Prix at Albert Park
Moto GP at Phillip Island
The President's Cup At Royal Melbourne Golf Course
AFL. The best sport in the world that culminates with the Grand Final in September at the MCG
World Cup Cricket
The race that "Stops the Nation", the Melbourne Cup at Flemington Racecourse
Restaurants, Cafes & Bars
Restaurants, cafes and bars are plentiful.
Stagger into Young & Jackson's opposite Flinders Street Station (the home of Chloe) for a relaxing beer or discover one of the hidden rooftop bars where you can experience a novel cocktail or a craft beer.
Melbourne's dining scene will satisfy the most discerning palate and accommodate all budgets.
It's easier to sit at a table without your suitcases. Use BagBoyz® Melbourne Luggage Storage to store your bags, then sit back and relax.
There are numerous parks and open public spaces in the middle of the city that are ideal to relax in.
Enjoy the peace and solitude along  the tree-lined pathways through the Treasury and Fitzroy Gardens; the diversity of Birrarung Marr; the natural fauna of Royal Park; and the beautiful Royal Botanic Gardens.
Do it the easier way and free those hands. Give BagBoyz® Melbourne Luggage Storage a go.
If the city is not for you, jump on a tram through the inner suburbs and explore their uniqueness or just find your special place and sit back and have a coffee.
These are just some of the things you can do in Melbourne; however if you are either side of hotel check-in or check-out, it is all a lot easier, when you are Hands Free.
Do yourself a favour, don't waste a minute and use the best Melbourne luggage storage – especially one that comes to you.
Find the latest information on what you can do check out What's On or Visit Victoria
Melbourne's weather likes to keep you on your toes.
Famous for four seasons in one day, it can get extremely hot and turn quite quickly. 
Although you can feel the cold, it doesn't snow, but that variance in temperature can make it difficult to climatise. Our advice – take a jacket.
For the current weather and forecast check out the BOM
How to get around Melbourne
Melbourne is quite flat, so it is pretty easy to walk or ride a bike. 
If that is not your thing and you are more suited to Public Transport, then the inner suburbs are well-serviced. 
Home to the world's largest tram network, you can see many of the inner suburbs by jumping on a tram. You can venture around the city on a historical Tourist Tram – Route 35. It travels clockwise and anti-clockwise around the CBD and into Docklands.
If you want to go further and maybe get there a little quicker, there are trains to all points of the compass (unless you want to go to Doncaster) or you can catch a bus.
For maps and timetables check out the PTV website and if you want to use the network, outside the free tram zone, make sure you get your hands on a Myki.
Whatever you plan to do, just make sure you do it Hands-Free.
So if you are waiting for your accommodation after an early flight, or you are at the end of your trip, have checked out of the hotel and are waiting for the departure flight, you can do a lot more, when BagBoyz® Melbourne Luggage Storage look after your bags.
The city is brimming with unique experiences and hidden gems waiting to be discovered.
BagBoyz® Melbourne Luggage Storage makes it easier.
So, pack your sense of adventure and get ready to create unforgettable memories in the cultural hub of Melbourne, but best of all, ditch the bags with Melbourne's Best Luggage Storage – BagBoyz® – We come to you!
The easiest solution to storing your bags
As we said, our customers are the best
what our clients have to say