Luggage Storage < suburb>
Travel easier in < suburb>
with luggage storage that comes to you

Staying in < suburb>? Luggage while travelling is a hassle
Our job is to make

staying in < suburb> easier
We collect, store & deliver your bags, making you hands-free to Do Whatcha Wanna Do!
"I cannot recommend this service enough.You can pay to lug your suitcases around to one of the other luggage storage places OR you can pay (a very reasonable price) to have your luggage conveniently picked up and returned to you when you need it, on your terms. Chris could not have been more helpful and, like I said, I cannot recommend this service enough. The hundreds of 5 star google reviews do not lie. Thanks so much for making our travels so much easier."
Amazing Service! What a great concept, and SO WELL executed. Was a little dubious about how well this would work and I hate messing around waiting for people etc. The guys were very flexible, communicative, friendly and professional. We couldn't fault the service, or the way it was provided 10 out of 10 guys Wonderful!
A great service. Pick up of bags at the hotel and then drop off at the airport terminals was super convenient and hassle free. A stress free way to get bags to the airport and spend the day around Melbourne!
We carry bags, so you don't have to
Numbers increasing daily - correct 1/2/2023
No need to join or download an app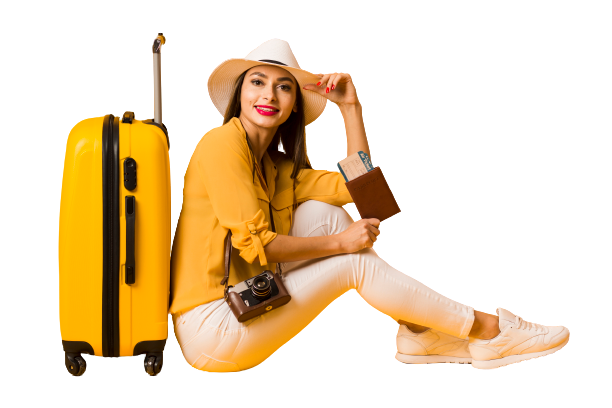 stop stressing out about your bags
& breeze through the day hands-free
We are like a locker on wheels.
Lockers can't be booked, are sometimes all taken, often broken, don't offer you insurance and worst of all, you have to find them, and then drag your bags to them.
BagBoyz® offers you a service that overcomes all of this.
Simply book your collection time and we will come to you.
Best of all, you don't need to go back to the locker and get your bags.
Our storage is located between the city and the airport.
We provide a mobile service that comes to you and then delivers your bags back to you, wherever & whenever you need them.
We want you to have a completely stress-free day.
A day where your plans are not restricted to carrying bags, retrieving bags or what you end up doing with your time.
We are travellers too and we promise, you will have more fun with your time, including the extra time gained by not getting to the locker, if BagBoyz® are storing your bags.
The cheapest option is carrying your bags around with you.
Second to that, is buying a bike lock and tying them to a pole.
We look at value as a combination of dollars and ease.
This is your holiday, no doubt well deserved.
So if you are looking for the easiest solution that will allow you to do more with your day and cause the least amount of stress, BagBoyz® is for you.
It's a holiday. Give yourself what you deserve.
the easy solution to luggage in < suburb>
| | | | | |
| --- | --- | --- | --- | --- |
| | | | | Everywhere - We come to you! |
| | | | | |
| | | | | |
| | | | | Southern Cross Station - can fill up fast |
| | | | | Flinders Street Station - need to use a Myki to access |
| | | | | Varies - could be upstairs or far away, you don't know until after you book |
| Be My Guest BNB Concierge | | | | |
Sometimes all you need is a locker, if that is the case, try Southern Cross Train Station lockers. If they are full or broken, give us a try.
At BagBoyz®, we know you are the kind of traveller who wants to make the most of the day. 
In order to do that, you need the freedom of your hands. 
The problem is your luggage, which makes you feel restricted. 
We believe holidays should be easy, relaxing & fun.
When we travel, we like to find the ease, that's why we come to you, so you have the easiest option to your bags.
Here's how it works. Click, Book, Enjoy.
So Book Now, so you can stop the frustration, start doing more and enjoy the day.
< suburb> Luggage Storage
Early Checkout
Don't just wait around. Make the most of your last day. Get coffee, go to the NGV, take your time.
Late Check-In
You're probably tired. Make the most of your first day. Eat food, go shopping, get off the footpath.
Interstate Trips
Avoid Checked luggage fees, they can be pretty costly. Just take your wallet, backpack & camera.
Switching Hotels
Times don't match for checkout and check-in.
Take the kids to the aquarium.
Switching Hotels
Times don't match for checkout and check-in. Take the kids to the aquarium.
Road Trips
You won't need your big bags. Get a convertible, grab your wallet & take your camera.
Finding a locker
Other Luggage Storage involves getting there first & you have to return to collect it.
Where Can I Store My Luggage in < suburb>
Luggage Storage Services in < suburb>
Luggage Storage Solution for staying in < suburb>
< suburb> luggage storage
Do you need convenient Luggage Storage in St Kilda, Melbourne?
Are you planning a visit to the sunny beachside St Kilda area in Melbourne, Australia?
Dragging your heavy luggage around can quickly become a burden and take away from your enjoyment.
That's where we come to the rescue with our convenient luggage storage options in St Kilda.
Whether you're a tourist, business traveler or local looking for temporary storage, we are the easiest solution.
Here's why our luggage storage service in St Kilda is the perfect choice.
Searching for Luggage Storage in St Kilda is no more because we come to you.
We then return them back to you, wherever you are & whenever you need, which means you have found the easiest solution to the bag drag while travelling.
A more practical solution to storage lockers.
More certainty compared to a luggage storage app that will send you to some random location, where you are dictated by variable operating hours.
Best of all, you don't need to drag your bag to that location or return back there before you head to your next destination, therefore you are truly Hands Free.
Our storage facilities are everywhere in St Kilda as we come to you making us an incredibly convenient service.
You won't have to venture far from where you are as we collect or deliver your bags outside of the accommodation.
We want to give you peace of mind.
Bag storage with us is in our secure facility or riding shotgun in our vans.
Your bags are not stored out the back of some shop or an unmonitored locker.
You can trust that your belongings will be safe with us.
We offer flexible storage options to cater to your needs. Whether you need to store your luggage for a few hours, a day, or longer, we can do that.
We collect, store & deliver your luggage – Anytime. Anywhere.
So we work around your schedule.
BagBoyz® are Melbourne born and bred.
During your store, if you need some advice for how to get somewhere, how to use the Myki or where you should venture for a bite, feel free to call us, we are only happy to help.
We may not have all the answers, but we are a good place to start.
"Where can you store your bags before you check in to your Airbnb or short term rental"?
We are 5 star. We work hard to get our ratings and we want to keep it that way. Travellers love us, because we make their day easier for them.
We are the luggage storage experts.
Firstly, we are reliable, local and direct.
That is to say, we are safe, versatile and the easiest solution to luggage when travelling.
Stop looking on Google. Play the day away and get your guests being Hands Free.
Secondly, your guests will love it and if they have kids with them, they will love it more. Therefore, they will enjoy the day more.
Thirdly, forget the packed trams and footpaths, having guests try and manoeuvre their way through. Melbourne was made to be enjoyed. Enjoy her.
So if you are looking for luggage storage as an offering for your property we are the perfect solution.
BagBoyz® storage for travellers in Melbourne are open 24/7 including public holidays.
Luggage Storage St Kilda Pier
We go to all parts of St Kilda, including St Kilda Pier.
We don't actually drive on the pier, but we will meet you in the carpark.
From there you can stroll the pier, the beach, eat an icecream and sit back and relax.
Luggage Storage Fitzroy Street
If you are staying on Fitzroy Street, you are covered. We are often collecting bags from there. Best of all, we come to you at any time of the day, so you don't have to look for a place to store your bags that may or may not be open.
Booking your luggage storage with us is quick and easy.
Simply click here to reserve your storage space in advance.
We will meet you at the times your have selected.
So, why struggle with heavy bags when you can explore St Kilda freely?
Take advantage of our reliable and convenient luggage storage services and make the most of your time in Melbourne's playground.
Book your storage space today and enjoy a stress-free travel experience like never before.
With the convenience of luggage storage in St Kilda, you can make the most of your visit to this lively suburb.
Explore the iconic St Kilda Beach, stroll along Acland Street, indulge in delicious treats at local cafés and immerse yourself in the vibrant atmosphere, all while unburdened by heavy bags.
Just 6km from Melbourne's CBD, St Kilda is where Melbourne comes alive; day or night and across all the seasons.
Located along the bay and with breathtaking sunsets, St Kilda offers more than just being a seaside suburb.
St Kilda is easily accessible by tram from Southern Cross Station.
Australia's oldest theme park and home to the world's oldest continually operating roller coast – The Scenic Railway – step through the giant entrance of Mr Moon and experience all that Luna park has to offer.
A great way to experience the views of the bay, The Scenic Railway will take you around the park twice, before bringing you back to ground level.
Open weekends and school holidays, enjoy yourself bag free at Luna Park – Just For Fun.
Just don't spell it backwards.
St Kilda Esplanade Market
Established in 1970 the St Kilda Esplanade Market operates on Sunday.
With something for everyone, you can grab a bite to eat, unique pieces of art or craft, souvenirs, jewellery and even furniture.
With over 140 stalls, new stallholders are added on a regular basis, so it is a great place to visit more than once.
A great place to enjoy hands free.
Other Melbourne Markets with easy access from St Kilda are South Melbourne Market, Queen Victoria Market and Prahran Market.
South Melbourne Market Opening Hours
Queen Victoria Market Hours
Prahran Market Hours
The streets - Fitzroy, Acland & carlisle
Whatever your mood, the streets are full of cafes, restaurants, book stores, boutique stores, pubs and bars.
Check out Acland Street for their array of cakes or grab a bagel at Glicks on Carlisle.
Whatever your fancy, it's just easier without your bags.
Head to the water and stroll the historical St Kilda Pier. A great spot for photos of the bay, sunsets or the city skyline
A great walk on a hot summer's night.
If live music is your calling, St Kilda has it covered.
Enjoy the late nights or a Sunday Arvo session at The Espy, Prince of Wales, Dogs Bar, Big Mouth and more.
See what's on
Looking for a live show, make sure you check out The Palais
For a list of some great places to eat, just make sure you do it hands free.
sky diving or kite surfing
You don't have to travel far to fall out of a plane. Located on Marine Parade and providing some of the best free falling views, make sure you check out Skydive Australia.
Or if you prefer to be in the air, but a little closer to the ground, head towards Jacka Boulevard & Beaconsfield Parade.
Once you have used BagBoyz® Luggage Storage St Kilda, taking it easy and embracing the world on the ground may be more your thing, St Kilda offers some great places to stroll.
St Kilda Foreshore
St Kilda Pier
Catani Gardens
St Kilda Botanical Gardens
or if taking in the time when buildings were well built and nice, stroll around many of the streets and look at the architecture of yesteryear.
Usually on hot summer's day (it is Melbourne, so it could be snowing) in the middle of February the St Kilda Festival take hold.
Embracing more than just a local community festival, this is the time when around 10% of Melbourne's population heads to the beachside suburb and absorbs all the delights of the St Kilda Festival.
With so much to do for all ages, make sure you put this on your list and join in the festivities that is The St Kilda Festival.
We can look after your bags, so grab your camera, drink bottle, hat and wallet and get down to St Kilda for the festival in February.
St Kilda Festival
St Kilda has so much more. The traditional home to the St Kilda Football Club and now the home to Cricket Victoria, make sure you get your luggage sorted, when you come marching in.
St Kilda is easily accessible by the trams, light rail, busses, bicycle and if you want to embrace Balaclava as well – train, but is the easiest when you are hands free.
Book here and let BagBoyz Luggage Storage St Kilda look after your bags. We'll hold them for as little or as long as you need and drop them right back to you.
Store your bags pre check in or post Check Out
Are you around St Kilda?
Where can you store your bags before you check in to your Airbnb or short term accomodation? What do you do with your bags after you check out, while waiting for your flight?
We hear this a lot.
The hotels have the lobby. Short term properties have the footpath.
BagBoyz® are the the only service that looks after your luggage before Airbnb check in and/or after Airbnb check out.
A reliable, safe, and secure service, meaning you can rest assured. So get out there and make the most of the day – hands free.
We pick up and drop off your bags wherever and whenever you need them.
Melbourne Airport, Avalon Airport, Station Pier, Southern Cross Station. Anywhere in Melbourne CBD and the suburbs.
BagBoyz® also provide long term luggage storage. If you are visiting Australia and want to leave Melbourne for while and enjoy what the rest of the country has to offer. You can travel light and just take a backpack. We can look after the big bags and we are fully insured.
no need to search for luggage storage near me
Don't spend your time looking for somewhere to store on Gumtree. Melbourne we are the solution to the hassle of luggage when travelling.
Enjoy the benefits of an Airbnb or short term accomodation and make the most of the time before or after the time you occupy the property.
Go out for a coffee, take a selfie or three, explore Melbourne's rooftop bars, pop into an art gallery.
You name it. It all becomes easier when we are looking after your bags, because when we have your bags, you are hands free to do as you wish.
Don't just take our word for it.
Check out our reviews. We are 5 star.
Firstly, we are reliable, fully insured, local and direct.
Stop looking on Google. Play the day away by being hands free.
Secondly, you will love it and if you have kids with you they will love it more.
Thirdly, forget the packed trams and footpaths, trying to manoeuvre your way through. Melbourne was made to be enjoyed. Enjoy her.
So if you are looking for luggage storage. In Airbnb there generally isn't any, but now you have the solution.
The easiest solution to storing your bags
As we said, our customers are the best
what our clients have to say
your frequently asked questions